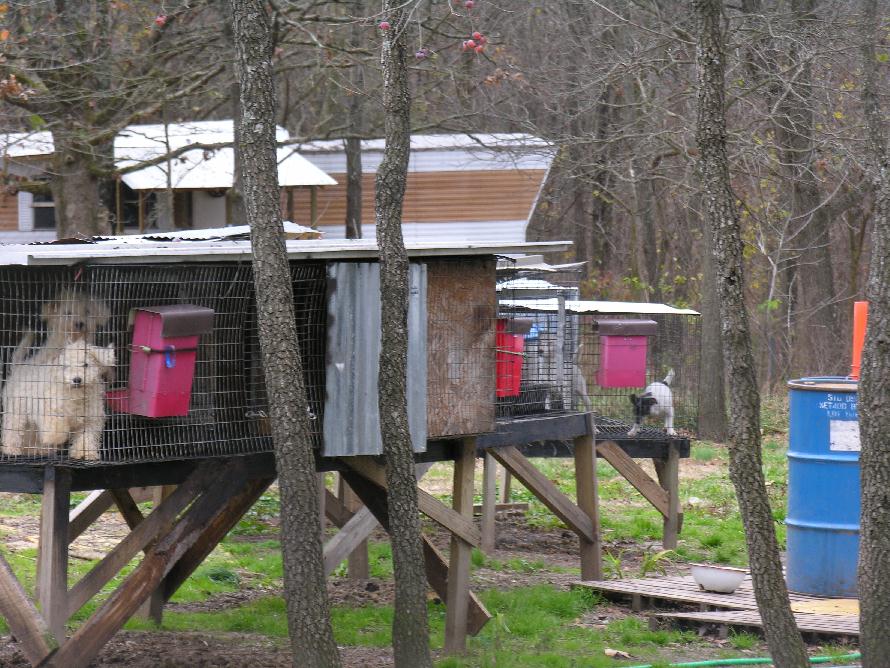 United Against Puppy Mills is an incorporated, federally approved 501(c)3 non-profit, fact-based advocacy group that was founded and organized on March 31, 2005 by a group of concerned residents from Lancaster County, Pennsylvania. They were aware of the growing number of puppy mills in the area and across the state as well as the unethical breeding practices and inhumane living conditions the breeder dogs endured and wanted the public to know about it. There are no paid employees and work continues solely through the effort of volunteers, some of which hold full-time jobs and volunteer with animal rescues. Our volunteers come from various walks of life but share a dedication and common goal – to promote awareness and educate the public so that we can end the suffering and work towards the elimination of puppy mills.
Over the years our volunteers have organized, held, and attended public events and fundraisers, participated in peaceful protests along with the public in front of puppy mills and pet stores, and attended rallies for new legislation at our state capitol. We've attended PA Bureau of Dog Law meetings and made recommendations for improving the law and inspections. In just a few short months in 2008 we collected over 30,000 PA resident's signatures on a petition which we submitted to the Governor's office. Along with numerous other animal welfare organizations and concerned citizens, we were seeking stronger kennel laws with more humane treatment and conditions, better oversite, regular inspections, and more. In 2008, Governor Rendell signed into law HB2525.
We look for legal notices in the local newspaper for hearings pertaining to breeding kennel expansions or start-ups. Sometimes residents will seek our help in trying to prevent a kennel from being established in their neighborhood. When possible, we attend hearings to inform board members of the unethical breeding practices in mills and deceptive selling tactics. This isn't as easy as one would think. Many townships do not allow non-residents to speak at a hearing so we try to find a resident, especially a neighbor living near the property involved, to submit our literature and speak about the cruelty that goes on in large breeding kennels.
Through years of interacting with the public, learning and understanding just how much our state, federal and local laws play a role in breeding kennels, we came to realize how critical public education and legislation is. We've done mailings, some social media, email campaigns, purchased advertising on the radio, in print, billboards, bus stops and train stations. Some of our billboards have been in New York and New Jersey because of the high number of pet stores selling puppies there. Our NJ billboard caught the attention of local officials where it was erected and they adopted an ordinance prohibiting pet stores from selling puppy mill puppies.
We respond to inquiries from people who purchased a puppy from a website, breeder they now suspect was a puppy miller, or pet store and it is now sick or has genetic issues. They are frustrated, heartbroken and strapped with vet bills, some as high as $7,000. We direct them to PA's Puppy Lemon Law and provide any other information we hope to be helpful but sometimes it's simply too late. This is why we can't stress enough how critical it is to do extensive research prior to deciding to purchase a puppy. (We have more information on our website pertaining to reputable breeders and adopting verses buying)
Looking to the future we envision working with teachers to incorporate puppy mill education into their lesson plans.