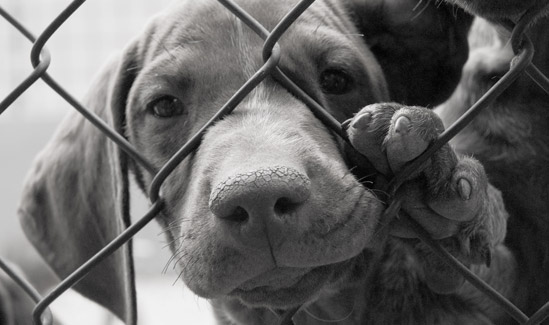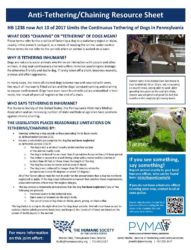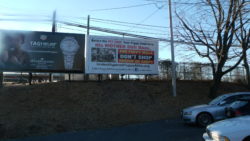 YOUR dollars at work! This is our latest billboard Dec 2018. Please keep the donations coming so that we can continue spreading the word.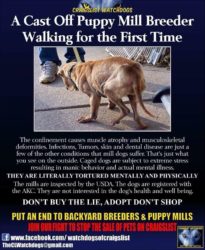 ---
Pennsylvania has 12 of the 100 puppy mills on the Humane Society of the United States Horrible Hundred List. Seven of those are in Lancaster County.
Click here to find some of the worst offenders in Pennsylvania and other states.
---
YOUR DONATIONS AND PURCHASES AT WORK:
BILLBOARDS
One of the ways that we use to increase awareness is through billboard advertising. Most Americans don't know about puppy mills, so education is critical to ending the supply and demand.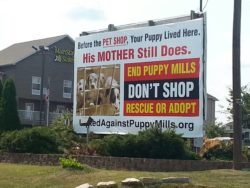 Working together to break the chain of cruelty
United Against Puppy Mills promotes awareness and provides help to people interested in affecting positive action for the elimination of puppy mills as they currently exist.
Those adorable puppies you buy on line & in the pet stores are coming from breeding facilities like this one
How Can You Tell If A Dog Rescue Group Is Legit?